Mr. Greg Hoover - Firm Founder and Attorney at Law
Mr. Hoover handles civil, personal injury, automobile accidents, criminal litigation, family law, immigration law, and assisting those involved in EB-5 transactions. Mr. Hoover graduated from the University of California with a B.A. in English and History. Mr. Hoover graduated from the University of Detroit Mercy School of Law with his juris doctorate degree in 1996. He also received his masters in law (L.L.M.) from the University of Washington School of Law and was a fellow scholar at the Oxford Brooks University of England, U.K. Mr. Hoover founded the law firm of the Hoover Law Group in 1998. Mr. Hoover is licensed in both Oregon and Washington, and New York, U.S.A., and England and Wales. Mr. Hoover is also a skilled negotiator, mediator and arbitrator. As a skilled negotiator and litigator, Mr. Hoover can skillfully resolve your situation through effective negotiations or, if necessary, aggressively represent your matter in court.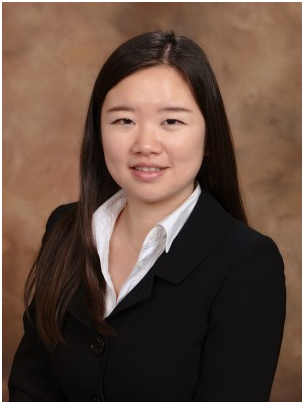 Xi "Cissy" Wang - Attorney at Law
Xi "Cissy" Wang is an associate attorney for the Hoover Law Group firm. Cissy graduated from college in China with a degree in French and pre-law. She also studied international law in Paris, France. She then attended and graduated from law school at the University of California Hastings college of law in San Francisco, California. Cissy is fluent in English, French and Chinese, Cissy is licensed in Washington state and handles family law, business law, and immigration matters. parler français
Alma Li - Attorney at Law, P.R. China
Alma Li is the foreign China advisor for the Hoover Law Group. Alma Li, a PRC licensed attorney, has a Bachelor's degree in English Education, Master's degree in Economics, and is also an accountant in China. With her broad knowledge and diligent attitude, she has over 14 years of experience and provides legal services for clients from China and abroad. Alma Li also has experience with international securities, offshore company incorporations, foreign investment companies in China. She is also an accounting consultant for medium and small enterprises, she handles registration of trademarks, domain names, and she assists Chinese investors in international finance and international immigration matters.
Raz Meshkian - Oregon Law Clerk
Raz Meshkian is the law clerk / client intake professional of the Hoover Law Group office in Portland, Oregon. She graduated from the University of Washington with honors and a degree in Psychology. She is also a graduate of the Seattle University School of Law in Seattle, Washington where she obtained her juris doctorate degree. Ms. Meshkian handles client intakes and case investigations for the Oregon and southern Washington state cases for the Portland office of the Hoover Law Group
Caria Park - Summer Associate / PI Case Manager/ Employee of the Year / Investigator
Caria Park was Employee of the Year for both 2016 and 2017. She is the Korean liason, PI Case Manager, investigator and law clerk for the Hoover Law Group for all the office locations. Caria is a graduate of the University of Washington with a B.A. in Law Society and Justice. She is currently a law student in the Pacific Northwest. She is involved in the Korean community in the Pacific Northwest and assists as an investigator on cases in the civil, family law and criminal areas of law for the Hoover Law Group at all of the office locations.
Elizabeth Bellitto - New York Case Manager / Law Clerk
Elizabeth Bellitto is the New York office case manager and law clerk for the Hoover Law Group. Elizabeth is a Seattle native who is currently a pre-law student at Fordham University in New York City. She is fluent in Spanish and is assisting the firm as a law clerk and New York office case manager. She is assisting the attorneys in all the cases handled at the firm.
Fawn Hoover - Immigration Case Manager
Fawn Hoover is the office manager, notary public and immigration case manager of the Hoover Law Group. She is a graduate from the University Detroit Mercy with a master's degree in computer science. She has worked for large companies such as Microsoft and AT&T Wireless. Currently, she has been assisting the firms attorneys in organizing all of its immigration and EB-5 matters. The Hoover Law Group is very proud to have her full time as the immigration clerk and Chinese cultural representative of the law firm.